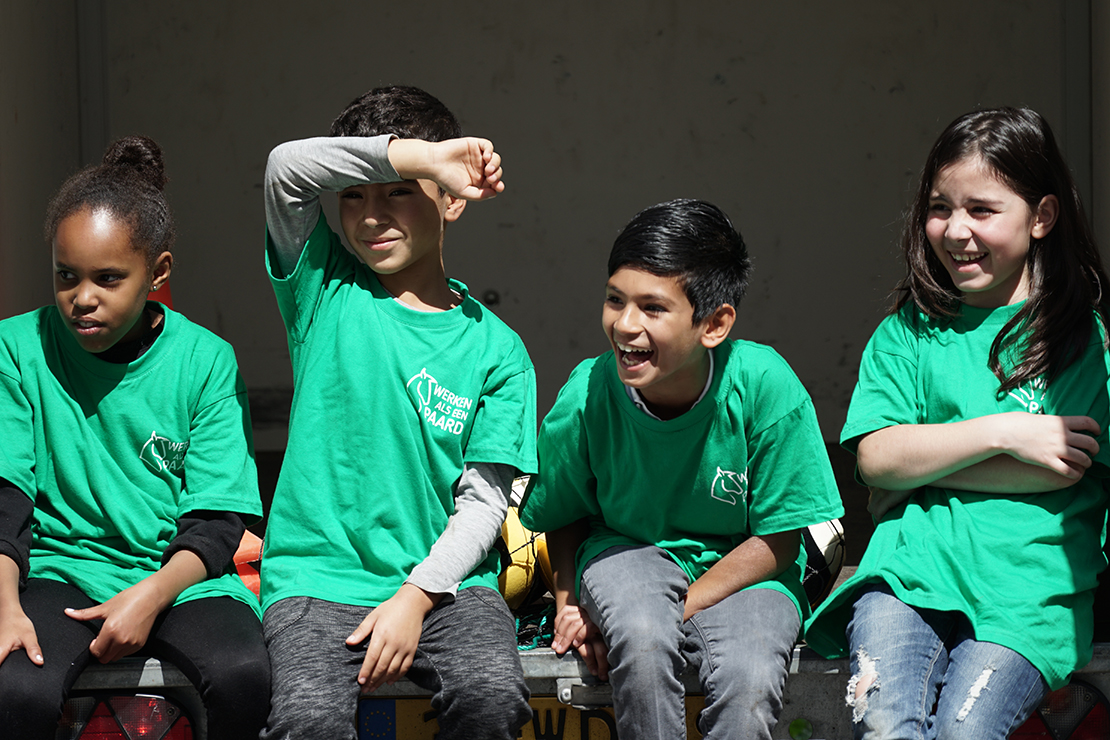 Work Like a Horse wants to contribute by assisting in solving social problems. To achieve this, we work closely with governments and other organisations.
Our main target audience consists of children who can use a little support. Sometimes because they are growing up in challenging neighborhoods or in difficult home situations. Sometimes they have a limitation and sometimes there is just no money at home to do fun things.
Our motto is: if you work like a horse, you can accomplish a lot. We try to give the children that we work with a broader perspective of the world and let them discover their place in it. We encourage them to learn by experiencing. Where relevant, we add horses to the mix.
With our projects, we also aim to inspire and encourage other (equestrian) partners to start similar projects. We are pleased to share our knowledge on these subjects.