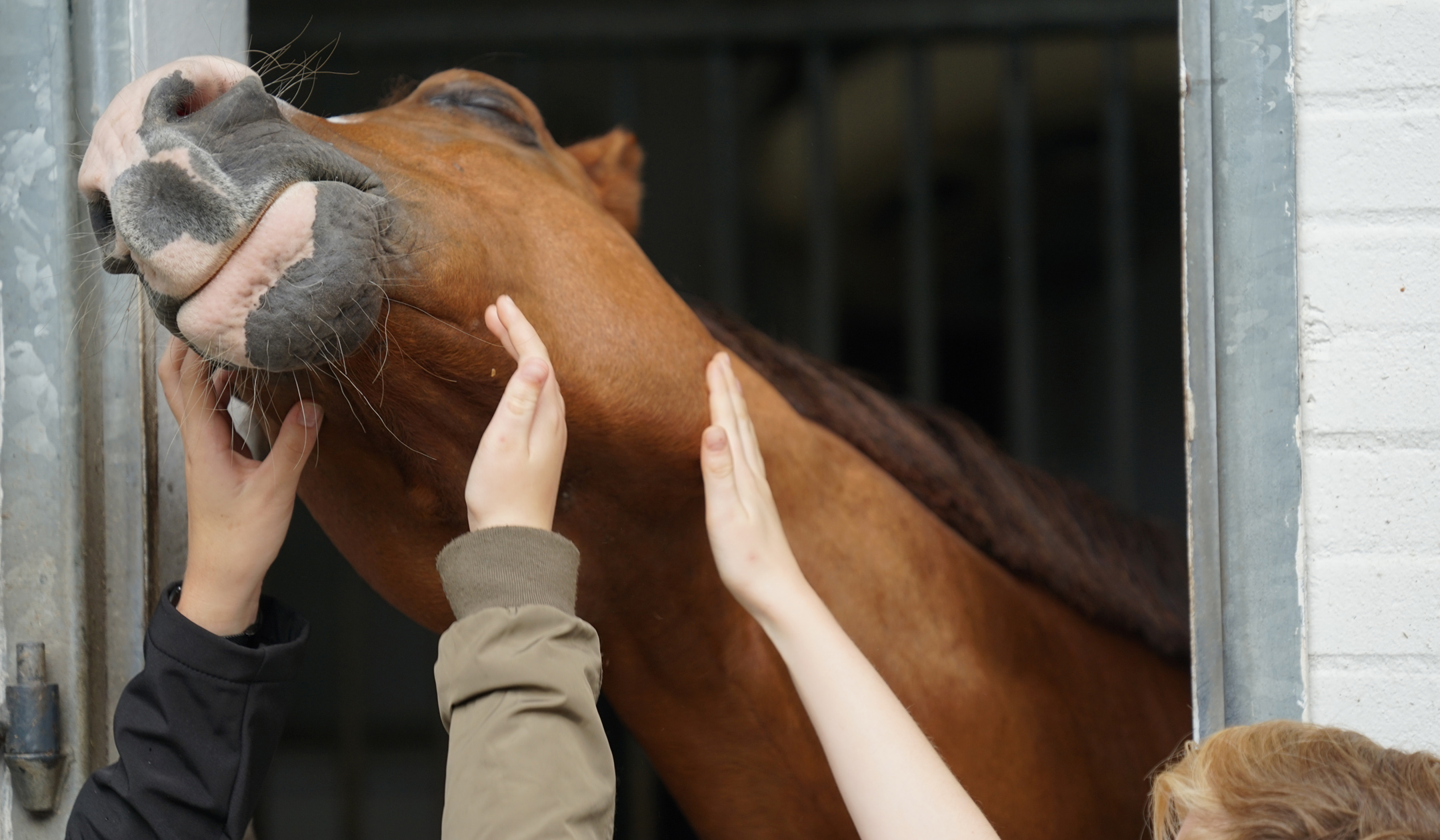 Weekly volunteer for children in special education
In 2016 we started a pilot for children with multiple disabilities at Manege de Hazelaar. This has been so successful that we have a permanent Working as a Horse Special Education program now. At this moment, four groups of children ride horses every week at Manége de Hazelaar in Rotterdam. This is a riding school that specializes in adapted sports for disabled childeren. The schools and organizations of these children are so happy with the results that they have made these lessons a permanent part of the curriculum of these children. For each student, a development plan is made. They are working on development goals during every lesson. Because of their multiple disabilities, some children need 2 or 3 supervisors. This makes it an intensive program where many volunteers are needed in addition to the regular supervisors. So we can always use an extra pair of hands.
Times of the lessons at Manége de Hazelaar (Hazelaarweg 25, Rotterdam) are: Thursday From 09:30 to 11:30 From 12:30 to 14:30 Friday From 10:30 to 12:30 From 13:00 to 15:00 We are so enthusiastic about the therapeutic horse-riding lessons that we want to add another group of children to our program. We already have ponies, instructors and children, ready to start on Mondays. The only thing missing is extra volunteers. As soon as we have enough volunteers, we can start with the lessons on Monday as well!
"Working with horses has a positive effect on children and their development. For example, there is a boy who said almost nothing at first but by spending time with the horses he starts to say more and more words."
Supervisor Work like a Horse Special Education)
If you want more information you can contact Marleen Warmerdam or you can fill in the form on the Volunteer page. Please, mention at the bottom of the form at 'short description' that you are interested in the position above.