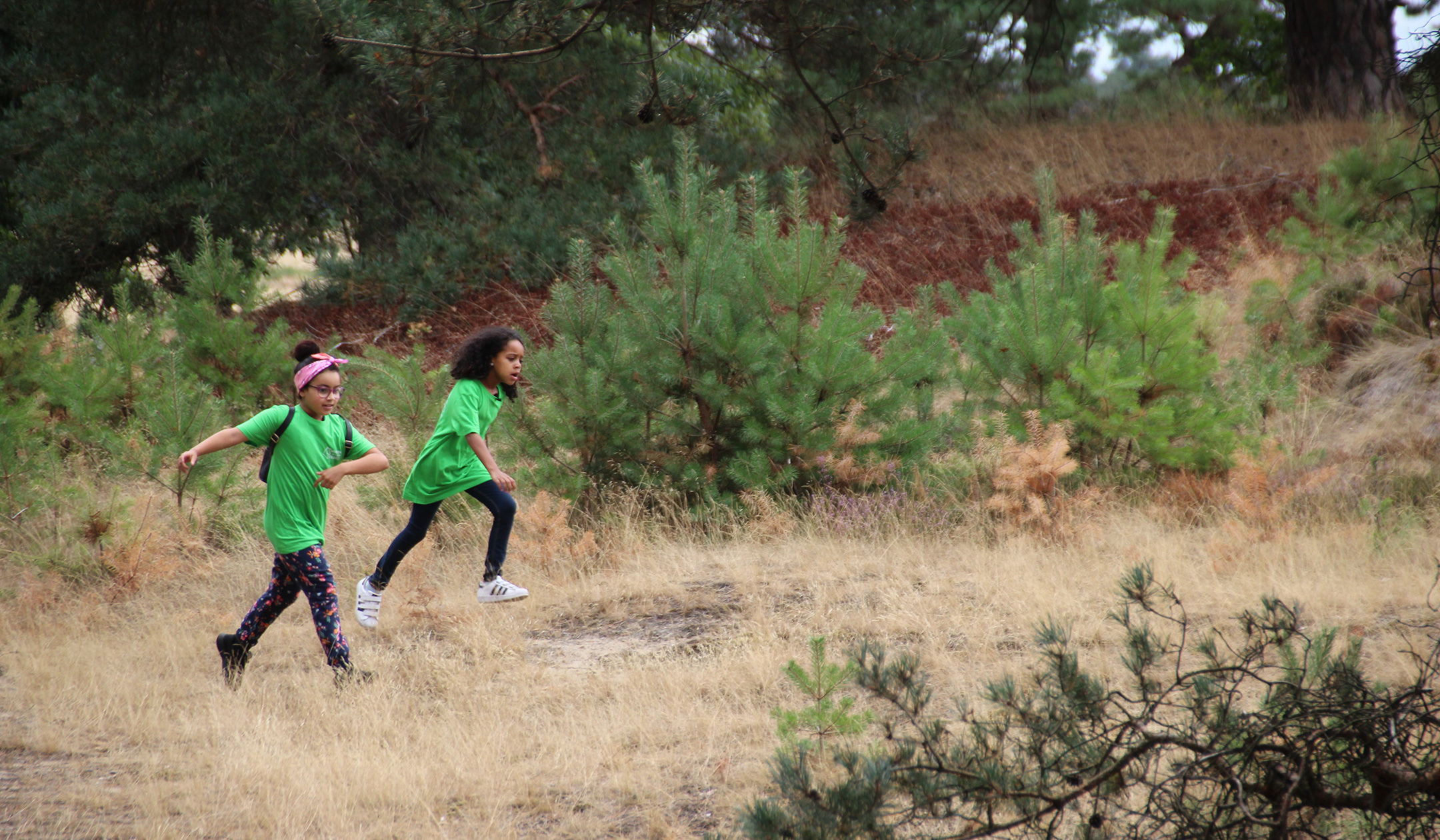 In 2018, we started a pilot with our summer school in National Park the Hoge Veluwe. This was such a success that it is now a regular project within Work like a Horse. Since 2018, we bring children who live in a crisis shelter to this beautiful piece of nature for one day in the summer holiday.
Water animals
Normally, the summer holiday is a time full of adventure, sunlight and freedom. But this isn't the case for everyone. Children who live in a crisis shelter or receive ambulatory youth care often have a lot on their mind. For these children, perhaps the most important thing is to be able to get away from their daily obligations. With our summer school, we want to give them a relaxed and carefree day in which they can also learn a lot. They discover the park with a guide and learn everything about nature. They look for water creatures and learn about animals that live in the forest.
Freedom
We made a specific choice for the Hoge Veluwe as our décor for the summer school. This area is very different from the city where our childeren grow up. Here, they can play outside all day long and explore new things. They can climb in trees and run around and can't do anything wrong.
Holiday feeling
The group size is almost always between 12 and 30 children, depending on the number of children staying in the crisis shelter. Together with a supervisor of the shelter and volunteers of Work like a Horse and the Hoge Veluwe, we make sure that the children get a real holiday feeling. Including a filled backpack with presents.