Work like a Horse, School Vacation Program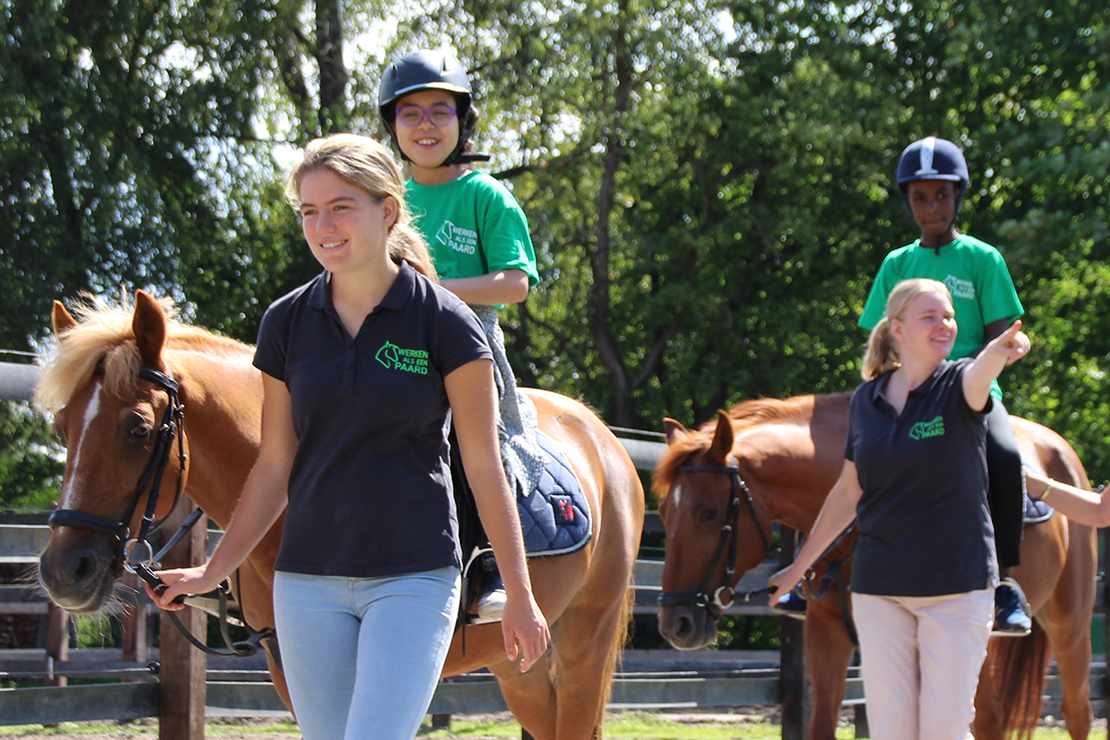 Our School Vacation Program takes place in the summer holiday at the premises of the Rotterdamsche Manège and in the CHIO Rotterdam building. We offer children a fun and educational day free of charge where they can learn that if you work like a horse, you can accomplish a lot.
After an educational morning and group lunch, the children can tend to the horses and practice horse riding in the afternoon. The Work Like a Horse School Vacation Program is for children from different target groups:
Primary school children (age 7-12) from Rotterdam's challenging areas participating in their summer school activities together with their school class during the holidays. During the program, we also pay attention to sporting and living with physical limitation, to break the common taboos that come with having a physical limitation.
Children 7 to 12 year-old with autism. For these children we created a custom Summer School program, with more structure and fewer stimuli than the regular Summer School program.
'Forgotten children' aged 7 to 12 who stay in shelter care or receive youth social care, resulting from domestic violence, for example. Together with the City of Rotterdam and a number of partner organizations, we organize a Summer School program that contains several surprises, such as a theater performance specially presented to them.
Childeren with cancer and childeren who have been treated against cancer in the last 5 years. Brothers and sisters of these childeren are also welcome. For the parents, a side program is organized.