Work like a Horse, After School Project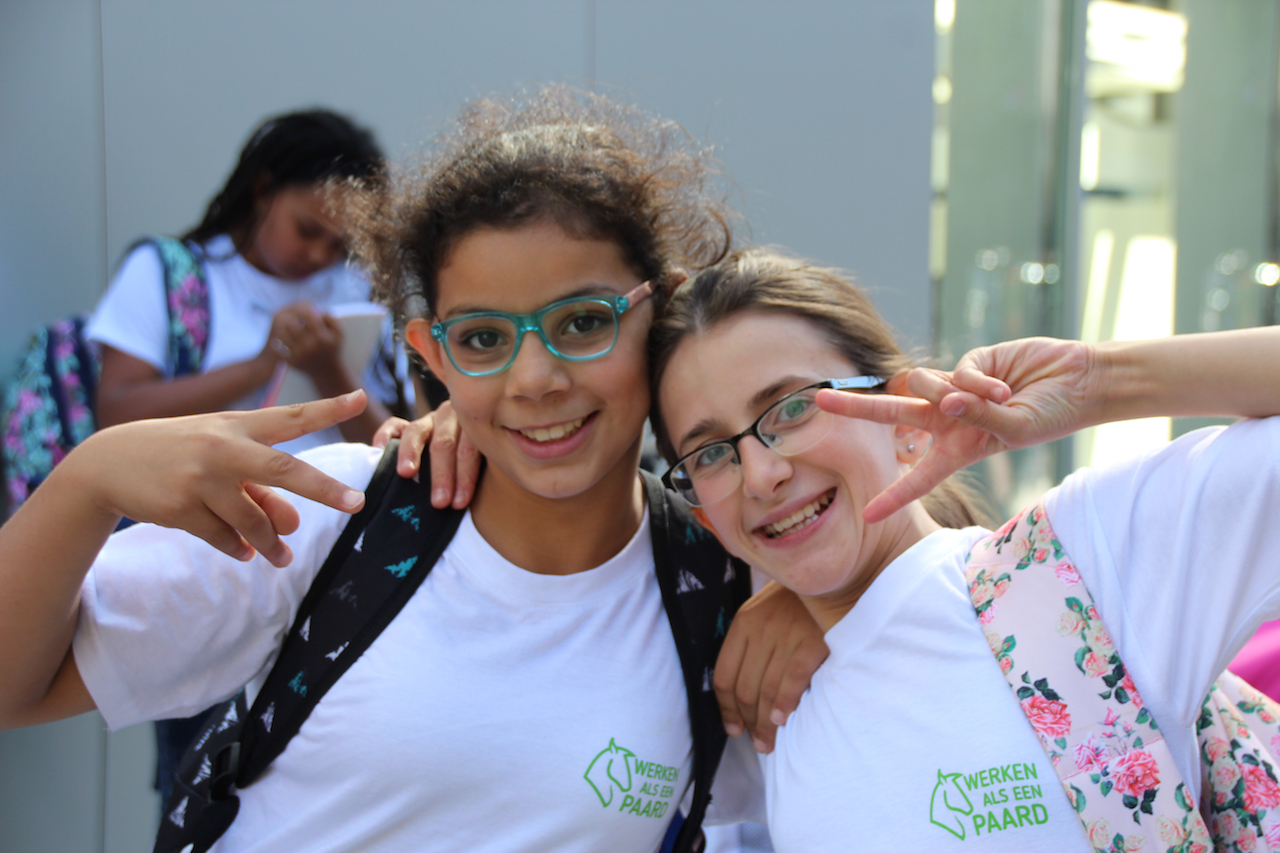 In September 2016 we started an after-school variant of Work Like a Horse. Many children from challenging neighborhoods in Rotterdam live in a very small world and hardly leave their neighborhoods. "Work Like a Horse, After School" wants to make their world bigger and help them find their own place in it through various field trips and development programs during the school year.
School year 2017/2018, two groups consisting of 12 primary school pupils (age 9 to 11) from Rotterdam's challenged areas start a school-year long "after-school" project with us. The students follow an active program of excursions, divided into lesson modules (including the modules 'Collaboration', 'Rotterdam', 'Companies from Rotterdam, 'Handling money', 'Arts & Culture' and 'Nature & Environment') during 38 weeks. In each module, we also direct their focus to career orientation and attention training. The children's parents are also involved in the project.
Most participating children will move on to vocational education after primary school. Our program also contributes to a good transition and stimulates them to make the right study choices later on. There are no costs for participating neither to schools nor the children.